Our People
Our people are very important to us, as is making certain we provide you with the best possible professional financial advice. Below is a short biography for each of our colleagues together with their contact telephone number. For further contact details please see our "Contact Us" page.
---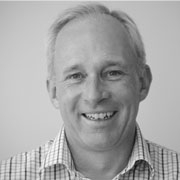 Nigel Grice, Director and Financial Adviser
Tel.
01865 751722
Email.
InfoGriceAdvice.co.uk
After completing two degrees, one in Psychology and one in Mechanical Engineering, Nigel decided it was the world of financial advice that he would really like to work in. So, in 1993, he became a Financial Adviser, originally working through Allied Dunbar, then Zurich and now has a franchise with Openwork.

Nigel has run his own business since 1997 and is qualified to Diploma level in financial services. He provides his clients with advice across all areas of financial planning. This includes help relating to wealth management, retirement planning, estate planning (inheritance tax), mortgages and protection advice.

Away from the office Nigel likes cricket and golf and spending time with his family and Bertie the border terrier…….who also happens to be the office dog and head of security!

In 2002 Nigel ran the London Marathon and it is a commonly held view amongst his friends that he only beat the man "running" in a 120lb antique diving suit who took 6 days to complete the course because he dipped for the line!!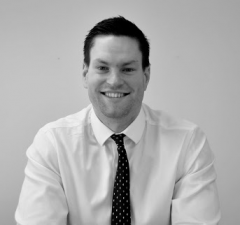 Ben Beck, Client Account Manager
Tel.
01865 751722
Email.
InfoGriceAdvice.co.uk
Born and raised in Norway, Ben moved to England in 2010 to join the British Army. He served for 6 years and experienced deployments in Canada, Cyprus, America and Afghanistan to name a few. During his military service he discovered an interest for business and finance and started studying Business Management through the Open University. In 2016, he decided business and finance was the career path for him so he left the Army, and, after 2 years in an accounting and junior administrative role, he joined Nigel Grice & Associates. Currently Ben is our client account manager, but as he is part of the Openwork Academy, it won't be long before Ben is a fully qualified financial adviser.

In his spare time he enjoys spending time with his girlfriend, going to the gym, and he can be spotted regularly in his uniform in his capacity as an Army Reserve.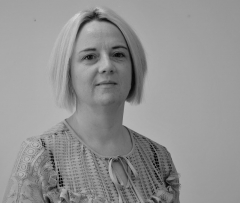 Jo Ryan, Office Administrator
Tel.
01865 751722
Email.
InfoGriceAdvice.co.uk
Jo joined Nigel Grice and Associates towards the end of 2018.
Born, brought up and educated in Thame, Jo has worked in a variety of roles:
Receptionist, Marketing Manager, Supply Chain Coordinator, Call Handler, Customer Service and as an Events Organiser.
All of the jobs have one thing in common – working with and dealing with people.
Jo is a bundle of energy, a technology whizz and Queen of a colourful spreadsheet!

Jo has one daughter and is used to dealing with all manner of requests, and averting minor disasters, both in the office and at home. She's also a great cook, cocktail mixer and can drive a tractor and a digger!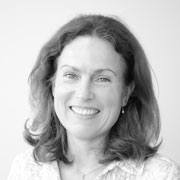 Sophie Grice, Office Manager
Tel.
01865 751722
Email.
InfoGriceAdvice.co.uk
Sophie has a background far removed from the financial industry and joined the company to provide support to Nigel and the team.

She gained a B.A (Hons) degree in English back in 1987, and followed that up with a Post-Graduate Diploma in Journalism. In 1989 she joined the BBC and worked in radio news and television news programmes for over 15 years including lengthy spells on Radio 4's World at One programme and ultimately as Deputy Editor on BBC 2's Newsnight.

Now her time is divided between looking after two young children, the family border terrier and working for Nigel Grice & Associates. She manages the team, writes financial reports and newsletters, manages the website and picks up any other jobs that help ensure everyone else can get on with the all-important job of supporting our clients.

Sophie loves cooking and is currently working her way through the latest "Great British Bake Off" book. She loves tennis and it is rumoured that as a teenager in South Africa, she was Zululand Tennis Champion! This is a charge that Sophie hotly refutes!